PhD degree 'not required' for candidate
ISLAMABAD: (July 25, 2019) Despite of increase in number of foreign and local doctorate degree holders with every passing day in Pakistan, the Higher Education Commission (HEC) of Pakistan has re-advertised the post of Executive Director after removing preference condition of PhD qualification.
HEC ED post vacancy advertisement appeared in major national newspaper on Sunday July 21, 2019, also available on HEC website and social media accounts reads that 16-year education is required for the candidates, while in 2018 advertisement
"Advanced degree in any discipline, preferably a PhD"
HEC Dr. Tariq Banuri said that: "HEC has revamped the recruitment process by introducing the "competency based system" (please look it up), which is in place in modern organisations. Our focus is on the skills needed to discharge the responsibilities, not on paper certifications. The old system decision was not merit based."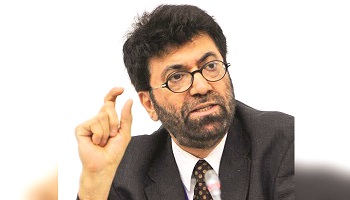 In 2018 advertisement for the same post under the title of qualification mentioned "Advanced degree in any discipline, preferably a PhD". While in recently published advertisement of 2019 the qualification requirement has been downgraded by stating that qualification requirement is "BS/MA/MSc degree in any discipline. PhD would be preferable but is not required".
This downward standard decline has been made at a time when higher education is facing serious challenges and focus has been shifted from quantity to quality. Lowering down criteria for HEC top slot of ED after chairperson signals to some malafide and pre selection of some blue eyed official.
However, an HEC spokesman has clarified that the criteria is same and no change has been made. The spokesperson said earlier on the basis of Nov 11, 2018 advertisement no candidate was selected because none of them meet the required criteria.
According to details, the position of HEC ED has been lying vacant since October 2018, when former ED Dr. Arshad Ali resigned over plagiarism charges. After the resignation of Dr. Ali, HEC's China-Pakistan Economic Corridor project consultant Lt-Gen (r) Asghar was given the additional charge of this post.
Earlier, the job position was advertised in November, 2018. The five-member committee headed by chairperson Dr. Tariq Banuri shortlisted three candidates. The hopefuls included 1-HEC former Member Operations Dr. Ghulam Raza Bhatti, 2. Vice Chancellor Mehran University of Engineering and Technology Dr. Mohammad Aslam Uqaili and 3. Dean Faculty of Disaster Management Cell, Islamia University Peshawar who is also former VC Women University Swabi Dr Noor Jehan.
According to sources, the number 1 candidate Dr. Ghulam Raza Bhatti and others were considered allegedly from the lobby of former HEC chairperson Dr. Mukhtar Ahmad and thus did meet the selection criteria "politically". They were later given a questionnaire Performa for filling and in the light of that they all were declared as not suitable candidates for the post of ED. Although, they all were PhDs and having ample experience of higher education management.
The qualification requirements for the ED position has now been revised, and the condition of holding a doctorate has been changed.
It is noteworthy that the HEC ED works as the secretary of HEC governing body, heads HEC Secretariat and serves as the principal accounting officer for more than Rs90 billion budget of the commission.
According to the HEC Ordinance 2002 and HEC Rules 2009, "the competent authority for the appointment of HEC Executive Director is HEC, the commission, not any individual, and all terms and conditions for this post should be determined by 18 members governing body. "Moreover, according to the HEC rules, the qualification criterions for the post of ED included an advanced degree, preferably doctorate, in any discipline with work experience with the government, community and elected officials.
Sources said, the chairperson has taken approval for re-advertisement from the Commission but allegedly no permission was taken t for changing the qualification criteria for the 2nd top most post of the highest body of education in the country.
Now after change of qualification, the basic requirement includes BS/M.A/M.Sc. degree (16-year education) in any discipline. PhD is not required. "PhD would be preferable but is not required," the advertisement states. A minimum of 20 years work experience in government, private sector, civil society or the higher education sector, including at least five years' experience at a senior management level. Significant academic leadership experience is preferable. A creative consensus builder with the capacity to listen and to build an efficient management team. An excellent recruiter of personnel. Experience with management of complex administrative and financial organizations.
The salary package is: Rs. 433,950 – 33,000 – 532,950, house Rent: Rs. 101,000 – 142,000 and utilities: Rs. 19,650 – 24,300,also monetized value oftransport facilityRs. 95,910/-and maximum age limit is 60 years. Applicants are required to apply online within fifteen (15) days from the date of publication i.e. 21st July, 2019. Incomplete / late applications will not be entertained. Part time, honorary, apprentice and internee experience will not be counted towards the minimum experience required. In case of selection, the candidate will have to resign or seek retirement before joining in the light of Government of Pakistan. Only shortlisted candidates will be called for interview. HEC reserves the right to reject any or all the applications without assigning any reason. Perhaps using this right, HEC did not recruit anyone on the basis of the previous advertisements. Last date to apply is August 04, 2019.
HEC Dr. Tariq Banuri said that: "HEC has revamped the recruitment process by introducing the "competency based system" (please look it up), which is in place in modern organisations. Our focus is on the skills needed to discharge the responsibilities, not on paper certifications. The old system decision was not merit based."