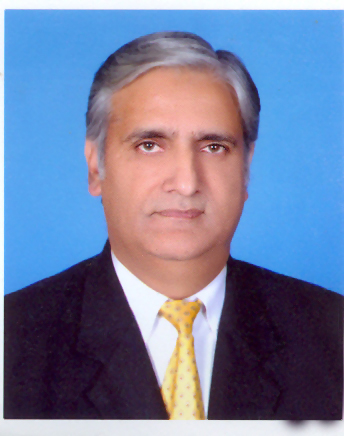 LAHORE: (Friday, December 29, 2017): Punjab University Vice Chancellor Prof Dr Zafar Moeen Nasir has completed one year of his appointment with introduction of several reforms at academic, financial and administrative levels to make PU 'Harvard of the East'. Dr Nasir took charge as Vice Chancellor on December 28 with the vision to bring Punjab University among the top 500 universities of the world.
The VC had also expressed his resolve to ensure merit in all the matters and run the university by the book. After taking charge, Dr Nasir chalked out 7 point policy agenda to run the university with special focus on merit, academic audit and decentralization of powers.
Presenting his 7-point plan to run the university affairs in the meeting of deans earlier this year, the VC said that merit would be ensured and transparency would be observed in all the decisions and mechanisms. The VC said that there would responsibility with accountability and those who would be given responsibility would be accountable to their actions. He said that performance based incentives would be provided to the teachers and employees. To ensure quality, the VC said that under the supervision of the vice chancellor, assessment surveys would be conducted at the end of every academic year to audit performance of each academic unit.
The Vice Chancellor also made efforts for the first time to get PU Medical College approved from Punjab Chief Minister Mian Shahbaz Sharif.
The Chief Minister had also approved 10 new buses for students and establishment of four new hostels and PC-1 has been submitted in this regard. None of the administrations in the past had worked so fast to resolve university issues being faced by the teachers, employees and students. The university has also started various programs of allied health sciences in order to provide the best medical education at affordable price to the students.
The VC started his journey by mentioning "Gateway to Excellence" after reshaping PU's gate No 2. In order to encourage research activities, the Vice Chancellor enhanced research budget from Rs 120 million to Rs 150 million. The VC also announced a reward of Rs 1 million for the faculty member on publication of his/her research work in gold star journals.
The Vice Chancellor also revamped the examination management system for the first time in PU's history according to the needs of modern age in order to provide maximum facilities to the students.
In this regard, Dr Nasir extended financial and administrative support for launching and implementing PU Examination Management Information System. As per PU VC's vision, facilitation centre and UAN service were also launched to facilitate students at Department of Examinations. The university also signed an MoU to verify record of the candidates for authentication of credentials regarding identification submitted by the candidates.
Taking a landmark initiative in the history of Punjab University, Dr Nasir announced to introduce Learning Management System in all the teaching departments of the university and the initiative is being tested at various levels to be implemented. The digital system would replace existing obsolete learning system with digitized learning to get optimum learning results. This system would enable students to interact online with the teachers & during the whole academic program.
Punjab Minister for Higher Education Syed Raza Ali Gillani has inaugurated newly-established state-of-the-art research laboratories for research in coal technology, energy and environment engineering at Punjab University Centre for Coal Technology.
The peace efforts initiative by the PU VC also brought fruit and for the first time in the recent past of the university, the admission process was completed with all peace and there was no any quarrel erupted during the admissions. The administration also ensured merit in admission at BS, Master's, MS/Mphil and PhD levels. The administration had also organized several seminar, talks, workshops etc to create awareness about importance of peace in society and elimination of extremism. Punjab University Institute of Social and Cultural Studies has also launched a comprehensive project to promote narrative of tolerance among students under the title "Let tolerance be our virtue".
In order to strengthen PhD program, Dr Nasir improved standard of synopsis and thesis at various levels and instructed the supervisors and heads of departments to ensure quality in synopsis of PhD candidates to be presented before Advanced Studies and Research Board (ASRB). The VC also strengthened Quality Enhancement Cell and personally supervised its activities. Dr Nasir also issued instructions to revise curriculum of each academic program in all faculties on modern lines. Punjab University and Arizona State University, USA have also agreed to establish academic writing centre at PU to improve academic writing skills of PU faculty members.
The Vice Chancellor, in order to sensitize university population and create awareness against environment pollution, also launched green campus program and thousands of trees have been planted. On the instructions of the Vice Chancellor, the botanical garden was also renovated.
In order to promote industry-academia linkages, the PU signed 13 international and 21 national memorandums of understandings with well-reputed organizations.
The Vice Chancellor has a vision that the universities must play their role in socio-economic uplift of the society. For this reason, Dr Nasir extended his support for invention and introduction of PU's drought and disease resistant BT cotton seed, which would contribute at least 4 billion dollars to the country's economy. The Vice Chancellor also strengthened Office of Research, Innovation and Commercialization to promote university products in the market. Dr Nasir has also inaugurated Pakistan's first-ever Psychological Trauma Centre at Centre for Clinical Psychology, the first initiative taken by any university for mental treatment of the patients facing psychological problems.
Dr Nasir also encouraged university teachers and employees while giving them promotions to next grade purely on merit basis. The VC convened meetings of Selection Board which brought a wave of joy among the university teachers. The administration also took several initiatives pro-actively to resolve issues of the university teachers. As per PU VC Dr Zafar Moeen Nasir's initiative to restore Haj and Ummrah scheme for university employees, four university employees from grade 1 to 4 were also selected to perform the religious obligation through draw.
The Vice Chancellor, for the first time in the history of Institute of Islamic Studies, had resolved to provide dedicate building to the institute in early 2017 and later in October, laid foundation stone for the building of the institute.
In order to promote co-curricular and sports activities, the incumbent administration ensured world-class facilities in order to provide the best opportunities to PU students for excelling in competitions. Various national level competitions were also organized in the university to promote healthy activities.
Taking initiative to get benefits of China Pakistan Economic Corridor and counter baseless propaganda, Dr Nasir has established CPEC Study Group. The VC also signed several MoUs to do research on various socio-economic aspects of CPEC.
Dr Nasir also focused on providing best health facilities to PU teachers, employees and students and upgraded Health Centre as teaching hospital and inaugurated Orthopedic Clinic.
In order to provide residential facilities, Dr Nasir inaugurated 48 newly-constructed residential apartments for teachers, administrative officers and other employees at New Campus
The Vice Chancellor also paid special attention to provide better facilities at boys and girls hostels and for the first time, the quality of food has also improved.