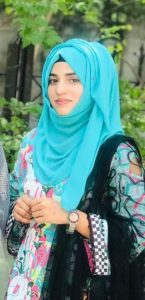 The OLMT track will start from Ali Town, passing
through Thokar Niaz Baig, Bund Road, Chauburji, Anarkali, Lakshmi Chowk, Railway Station, University of Engineering and Technology, Shalimar Gardens, Islam Park and will terminate at Dera Gujran. These projects are be a huge blow to the heritage of the city.
According to heritage experts, at least 26 historical and protected monuments, including Shalamar Gardens, General Post Office, Supreme Court-Lahore Registry, Lahore High Court, Mauj Darya Shrine and Chauburji and many more will be affected by this project.
Civil Society Organization's filed a writ petition on December 16, 2015 demanding the construction of the project so close to a number of historical sites. The court issued notices to Punjab government, Planning and Development Commission, Departments of Environment and Archeology.
Justice Abid Aziz Sheikh and Justice Shahid Jamil granted a stay order against the construction of Orange Line Metro Train Project, and clearly told that no construction can be done within a 200-feet radius of any historical place. But the government is not obeying the court's orders.
These projects effects the beauty of many historical places, they less that places real charm.
Today we talk about those places whose charm are going to less due to orange line or metro track.
Chauburji means "Four Towers". It is a Mughal era masterpiece in the city of Lahore, capital of the Pakistani province of Punjab. This masterpiece was built in 1646 C.E. during the reign of the emperor Shah Jahan. It previously acted as a gateway to a large garden. The Orange line train program was established to provide ease of travel for people living in and around the towns and cities. The worst damage that brings to our heritage building is the structural\r destruction, as well as the decorative material, which has lost its strength. Our government initiated the steps to improve the infrastructure of our cities but at the same time caused damage to our historical buildings and monuments,
LAHORE For achieving the objectives of Mass Transit System in the provincial metropolis, the Lahore Orange Line Metro Train will be connected with the Lahore Metro Bus System (Green Line) as well as the Lahore Railway Station by constructing two special walkways for pedestrians.
Implementation of metro rail projects paves way to the construction activities and in this process long term construction work zones are inevitable. Long term work zones on urban roads lead to many problems such as reduction in capacity , increase the travel time delays, queue length, fuel consumption, number of forced merges, and roadway accidents which lead to unaccounted economic losses. Basic reasons for selection of the present site area was that, one side of the road is Mao College and on the other side is University of education, and this road is always full of traffic.
Lahore has become the first Pakistan city which has the facility of metro train. originally it was the brain child of Miam Muhammad Shahbaz Sharif. This project was constructed under CPEC with the funds given by chines government. total route of Metro train Lahore is about 27KM out of which1.7KM is underground and 24.3km is elevated. Train route will start from ali town and end at Daria Gujran. one way fare will be just 40 rupees. orange line metro train will cover the 27km distance in just 45 minutes. At M.A.O college station passengers will able to ride on metro bus lahore. But due to this flyover bridge there is a lot of traffic here, it's very busy road.
Hailey College also is connected to this road, and this road leads to Anarkali Food Street, Chaburji, Secretariat, Lahore etc. The worst part of this is traffic. With very passing day Lahore is getting hugely populous, there were the days when this culturally known city was confined in walls and there life was beaming in the narrow winding streets. As time flies, Lahore emerged as a great megalopolis. During the last decade, Lahore observed a significant growth in its population while the number of daily visitors has also increased bringing more vehicles on the roads, which is clearly not so good situation with customary transportation. This extreme traffic congestion not letting you reaches your destination on time.
In the absence of well managed construction process traffic jam is witnessed on the major roads of the city, in mornings, when people leave for offices, schools and colleges; in evenings when office and school crowd returns home. Every major road of the city presents a picture of huge mess.
The writer can be reached at: [email protected]